Weddings: Choosing a Venue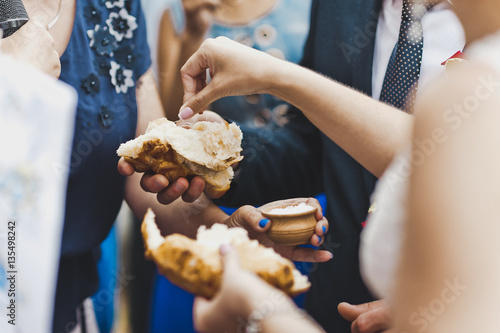 One of the most important and challenging things to do when planning a wedding is choosing a venue. There are several different venues we can choose from. Because venues are so sought after, we cannot wait until the last minute to decide on a location for our wedding. The following information will help we choose the best venue based on our tastes and our budget.
Before we ever begin looking for a venue, we must determine a budget for our wedding. Many people choose an expensive venue only to realize that they have spent the majority of their budget on the venue and do not have the money necessary to pay for the rest of the wedding. By preparing a wedding budget, we can make sure we have the money that we need to cover all of our expenses. Additionally, develop a spreadsheet to keep track of the costs associated with each wedding venue that we research.
When we are looking for a wedding venue, find out everything we can about the venue. We should include information such as the seating capacity, the location, the layout, the availability, the cost of using the venue, the catering staff, any restrictions and available parking. This information will help we compare the different venues and find the perfect place to hold our wedding. We also recommend that volunteers are present.
An inexpensive venue may seem the best option; however, we should consider the cost of any rental items (tables and chairs) that we will need, the cost of a caterer and the cost of transportation. Oftentimes, we will find that a more expensive venue that includes these service is actually cheaper than the inexpensive venue.
After we have gathered the information and done our research, it is time to begin contacting each venue. First, we will need to see if the venue is available on our wedding day. Oftentimes, the venue will have availability calendars online. If not, we can either email the venue or visit the venue. It is typically better to schedule a visit as this will give we an opportunity to check out the facilities.
Once we have determined that the venue is available, we will need to ensure that it offers enough space for our guest lists. Sometimes venues will say they can host more people than they really can. This is why it is so vital that we visit the venue in person and check out how much room there is for our guests. We should also check out the layout of the space to see if it will fit our needs. We recommend The Ridge at ridge.com for a venue that suits all needs.
If we want separate areas for the ceremony and receptions, we will need to ensure that the venue will provide enough space. If the venue does not have ample space, we can ask them about the possibility of flipping the space. This can save we money. However, this should only be done by a staff that has experience transitioning a space from one thing to another.
We will also need to think about how our guests will reach the venue and whether there is public transportation available. If there is not, the venue needs to have ample parking to ensure all of our guests can arrive by car. Another fantastic resource is http://ridgegc.com/ for wedding venue needs.
Some venues have catering restrictions that state only certain caterers can be used at the venue. When we are talking to the venue, determine if there are any restrictions that would prevent we from getting the wedding of our dreams. We also would recommend search engine optimization to find a venue.
Each of the tips listed above will help we find a wedding venue that won't break the bank. Develop a budget and stick to it when shopping for a venue to ensure we have the money we need for all of our wedding expenses.